2021-2022 Classes- 3rd Grade:
Mrs. Moorehouse Class (Reading & Math)
Mrs. Baggley Class (Reading & Math)
Mrs. Lane (Writing)
Mr. Stuckey (Writing)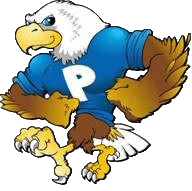 Hello! I am Dr. Martin, one of the Early Intervention Program (EIP) Teachers here at Parkwood Elementary.
I have been teaching at PWES since 2017 and have taught in Houston County for over 15 years.
My husband, Del Martin, and I have been married 19+ years.
We have 2 exceptional daughters, Victoria(PHS c/o 2022) and Olivia (PHS c/o 2024).
Our family believes that those who pray together and play together, will stay together. As a team of educators, we pray, play, and will stay together loving, teaching, and helping students be their best!
"Don't let what you can't do stop you from doing what you can do."-John Wooden