Classes Taught:
Writing, Reading, and Social Studies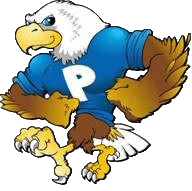 Hello wonderful students, parents and families!
My name is Mrs. Jones and I am excited to start off another great year. This will be my seventh year teaching and my first year in fourth grade. I have previously taught first grade and kindergarten. I am very excited to see what fourth grade has in store for me and very happy that I will have some of my old students now as fourth graders and can't wait to continue our learning journey!
I was born and raised in Colorado, and I have also lived in California and New York. Georgia has been our home for 13 years now. My husband and I have 2 amazing children that brighten my life every day. Our daughter is starting her 11th grade year at Veterans High School and our son is starting his 9th grade year there as well. We love going back to Colorado to visit family and love outdoor activities like hiking, rafting, kayaking, swimming, paddle boarding and camping.
I'm ready for a great year teaching and learning with all of you!