Classes Taught: All Content Areas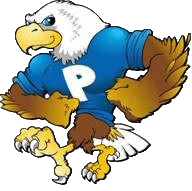 Hello! I am Mrs. Ashley Osier, a Kindergarten teacher here at Parkwood Elementary School. I graduated with a Bachelor's Degree in Elementary Education/Special Education in 2007. I then completed my Master's in Education in 2012. This will be my 15th year teaching and my 6th year at PWES.
My husband, Chris, and I met in high school and have been married for 13 years. We have one wonderful daughter, Liliana, in elementary school. We also have two dogs, Cocoa and Lola.
When I'm not teaching, I enjoy quietly reading and sharing my love of books with Liliana.
"It's okay to not know, but it's not okay to not try"