Classes Taught: ESOL support teacher for Kindergarten, 2nd Grade, and 4th Grade
I work with English Language Learners. We have students from all over the world in our school system, and English is their second (sometimes third) language.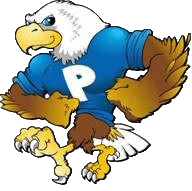 Hello Parkwood Eagles!
I am a graduate of the Houston County School System and this year marks my 24th year as a teacher. I have taught in elementary, middle, and high schools in Houston County with the exception of one year in Glascock County. I am looking forward to this year at Parkwood.